.
THE WEEK IN RIGHTS | OCTOBER 12, 2017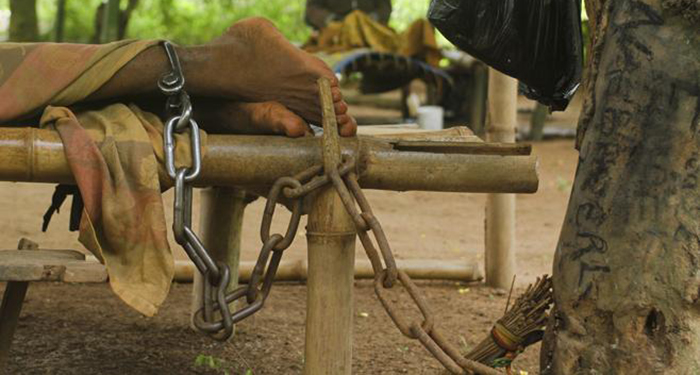 Photo © 2012 Nick Loomis/Human Rights Watch
Hello,
Here are the important stories you should see this week.
Many people with real or perceived mental health conditions in Ghana are being shackled.
In Ghana, people with mental health conditions are often considered to be possessed by evil spirits or demons. Due to these beliefs and the lack of local mental health services, some families and communities resort to shackling the person in their homes or in prayer camps.

Human Rights Watch has documented cases of people in camps being chained to trees for years, where they would bathe, defecate, urinate, eat, and sleep.

The government has made important steps to address these abuses, but much more needs to be done. We need your help. It's time to tell the President of Ghana to #BreakTheChains and end shackling once and for all!
Yesterday marked the International #DayOfTheGirl. We loved seeing the outpouring of support across social media, and rounded up some of our favorite posts.
Did you know children can legally marry in Florida? It's time something was done. Help us convince Florida's lawmakers to take action.
Despite being declared unconstitutional by Spain's constitutional court, the Catalonia referendum took place on October 1. The violent police response to peaceful protests that day should be investigated.
Make your legacy gift even more meaningful and have an immediate impact in the fight against human rights abuses. When you set up a legacy gift for Human Rights Watch, a generous donor will donate up to $7,500 in your honor.
Thank you for supporting Human Rights Watch!
Follow Us On:
Home | Take Action | Privacy |
Human Rights Watch | 350 Fifth Avenue, 34th Floor | New York, NY 10118-3299 USA | t 1.212.290.4700